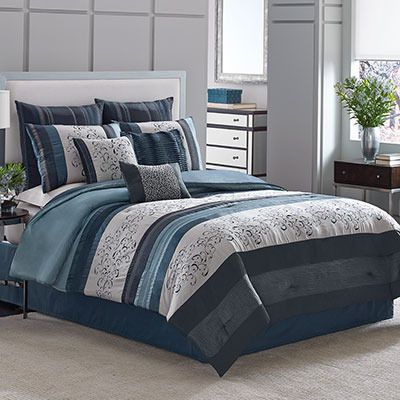 Written by: BeddingStyle
Prepare any student for school with this delightful care package.
The New Year is upon us, and students are clamoring back to their college campuses to find new dorms and roommates. Parents who send their kids to school well-stocked help them transition into the semester easier. Foodstuffs, modern bedding, and basic toiletries are all good ideas to toss into a care package. When students have less to worry about outside of studies, they tend to perform better in school. Here are some ideas on what parents can get for aspiring students.
Bed in a Bag
Instead of trying to match colors inside the student's room, try buying themed sheets for the University or in University colors. Bedding sets typically include everything to make a bed, but you might want to add extras like flannel sheets if you know your child gets cold during winter. Extra pillows, or a favorite pillow, can be that extra bit of love that reminds them of home. Teen bedding will usually be cut to the proper measurement, as they tend to come in twin or double sizes and dorm room beds aren't much larger than that.
Food and Other Items
Food is one of the best gifts you can give to a college student, especially food that is easy to prepare and healthy. If your child knows how to cook, consider gifting them a 30-minute meal cookbook or buying them gift cards to the local market chains. Send plenty of essentials, like shampoo and toothpaste.
With bedding and plenty of food, any student would be ready to seize the year!